Mladen Cvetkovic took first prize in high diving from the old bridge
08.07.2017.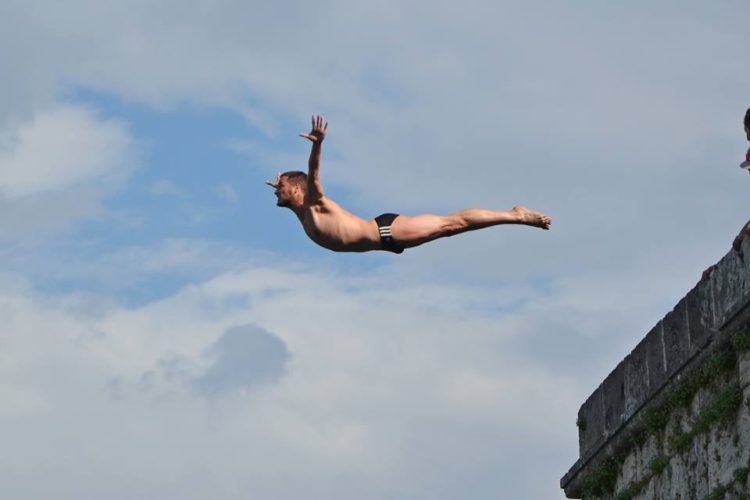 Mladen Cvetkovic from Kragujevac was the best at the sports and tourism event "High diving from the bridge on the Drina."
The second place came to Rade Scepanovic from Kolasin, and the third to Dino Bajric from Sarajevo.
"I did not expect the first place, but I secretly hoped to win one of the first three places", said Mladen Cvetkovic.
He praised the organizers and announced the coming to this event next year.
The goblet and cash prizes were given to the best participants by the Mayor of  the Visegrad Municipality, Mladen Đurević.
After the manifestation he said that the most visited event was held in Visegrad.
"A large number of participants from our country and the region confirm that the participants love Visegrad. The municipality will continue to support such manifestations, as they are the best promotion for tourism ", added Đurević.
The Director of the Tourist Organization, Olivera Todorović said that the event had passed the way they wanted it.
"We had guests from Serbia, Montenegro and BiH and they showed all their skills. The winner was here for the first time, which gives us a hope that young forces are coming to this competition and the number of participants is increasing from year to year ", stated Olivera  Todorovic, organizer of the event.
The event was supported by the municipality of Visegrad, and the organizer was the Tourist Organization of Visegrad.