The Promotion of the tourist offer of Republic of Srpska in Israel
15.02.2017.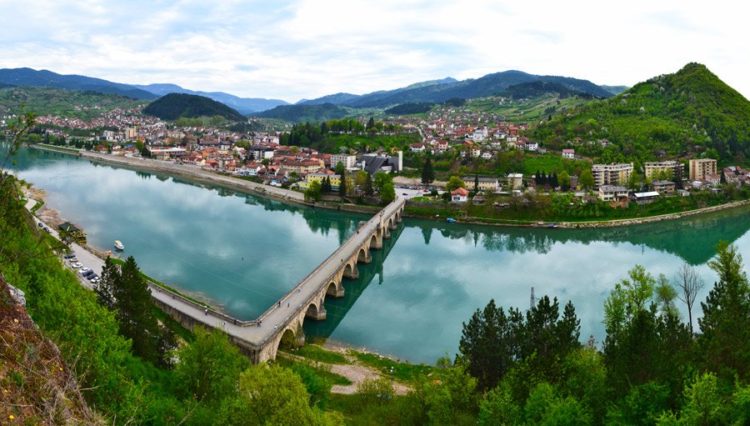 The Tourism Organization of the Republic of Srpska / TORS / presented the programs and contents of the most attractive destinations of Srpska on the 23rd International Fair of Tourism IMTM 2017 in Tel Aviv on 7th and 8th February.
The emphasis in promoting the tourism offer at this fair was placed on the promotion of spa tourism, the offer of national parks, the mountain Jahorina and the "city break" tourism of Banja Luka, Trebinje and Visegrad.
The representatives of the Ministry of Trade and Tourism, the Ministry of Economic Relations and Regional Cooperation and TO Visegrad together with the TORS representatives attended the Republic of  Srpska stand.
During the fair, a meeting was also held with Israeli tourism minister Ariem Livne, attended by the Governor of Srpska economic relations and regional cooperation, Zlatan Klokic, director of TORS, Nada Jovanovic, and adviser of the Minister of Trade and Tourism of the Republic of Srpska, Aleksandar Djuric.
The meeting discussed the cooperation between the Government of the Republic of Srpska and the Government of the State of Israel with the emphasis on improving this cooperation in the field of tourism and promoting the tourist offer of Serbia and Israel.
Minister Klokic informed the Israeli Minister of Tourism about the tourist programs and offers of the Republic of Srpska as well as about the possibilities and conditions for investing in the tourism sector.
The interlocutors agreed that it is necessary to maintain contacts as much as possible and to work on the promotion of natural resources, tourist offer, as well as other possibilities, such as investing in tourist facilities.
Minister Livne said that Srpska has something to offer to Israeli tourists, as evidenced by the increase in the number of tourists from Israel, and announced a return visit to Republic of Srpska in the upcoming period.