Fishing on the Drina river
The Drina river is rich with many fish varieties (app. 30 species ) such as Huchen, Trout, Catfish, Common Nase, Chub, Barbel, Danubian Roach and others.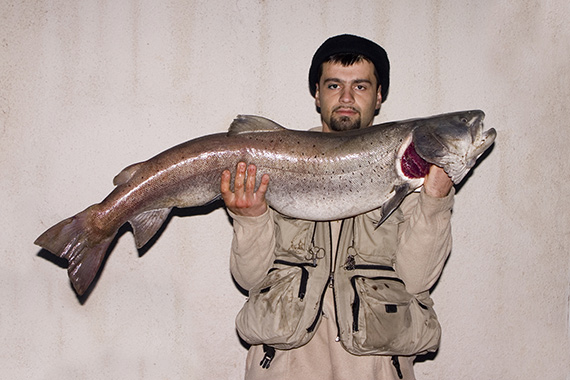 The most famous fish of the Drina is the famous Mladica (english huchen or latin Hucho hucho). It is protected species that was almost wiped out by the construction of dam at the Drina in Višegrad. The Drina is a natural habitat for this fish. Otherwise, this fish belongs to the group of fish that grow in trout inhabited rivers, meaning it is sensitive to pollutions. Many hunters arrive with the desire to catch Mladica fish, which is considered to be the Queen of the Drina.
Fishing ground in Visegrad
In Visegrad fishermen can use 2 artificial lakes, lake Perućac downstream from the town, and also lake of the power plant Visegrad upstream from the town and the Rzav. In the town itself, upstream from the Mehmed pasa Sokolovic bridge, there is a fishing trail 2 km long. Fishing is allowed from fishing boats as well. For those with their own boats the best place for downhill boats in the river is right next to the old bridge in Visegrad, on the left bank of the Drina.
All fishing waters in Višegrad Municipality are managed by the Association for the ecology, preservation, advancement and water use called "Drinska Jezera", from Višegrad. For more information about fishing and fishing licenses in Visegrad, please contact the association by phone +387 (0) 58 620 044 (Serbian only) or use our contact page )