Driver advices
Advices for car drivers
The map below shows the guidelines for the town ,from the direction of Užice, to the bridge on the Drina. The street of Kralja Petra Prvog (King Peter the First) is closed for traffic from 05:00 pm to 12:00 am, and instead, the street Druge podrinske brigade is supposed to be used.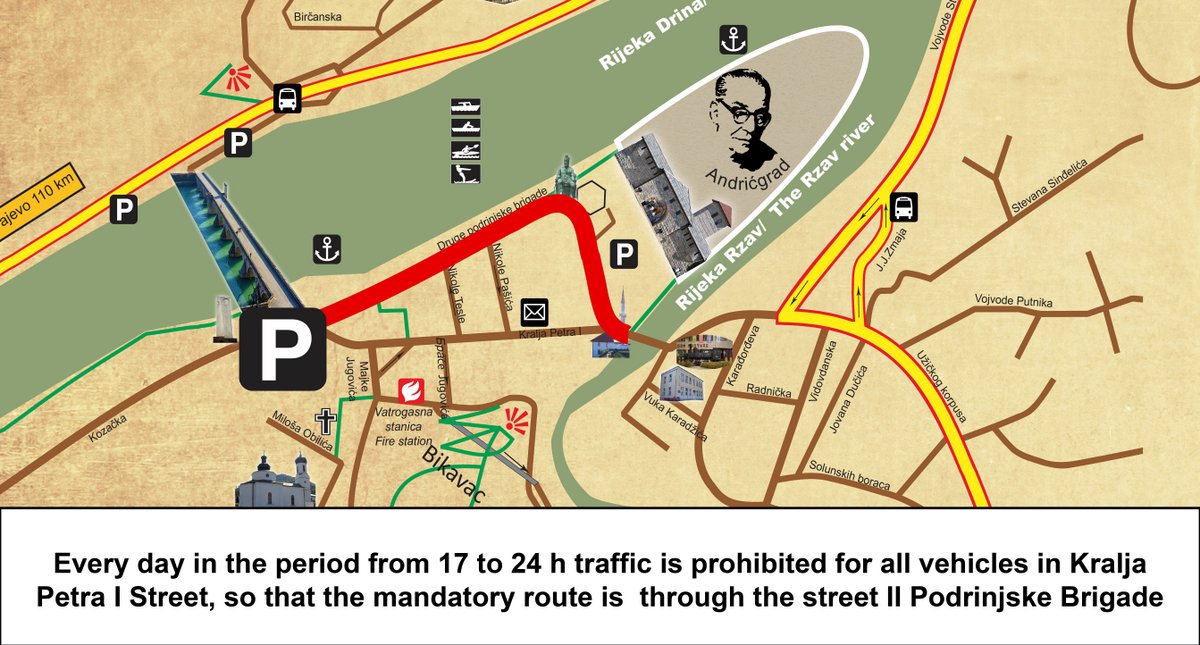 Advices for bus drivers
The map shows the required direction to the Town Center. Next to the bridge,there is a clearly marked big parking space for buses.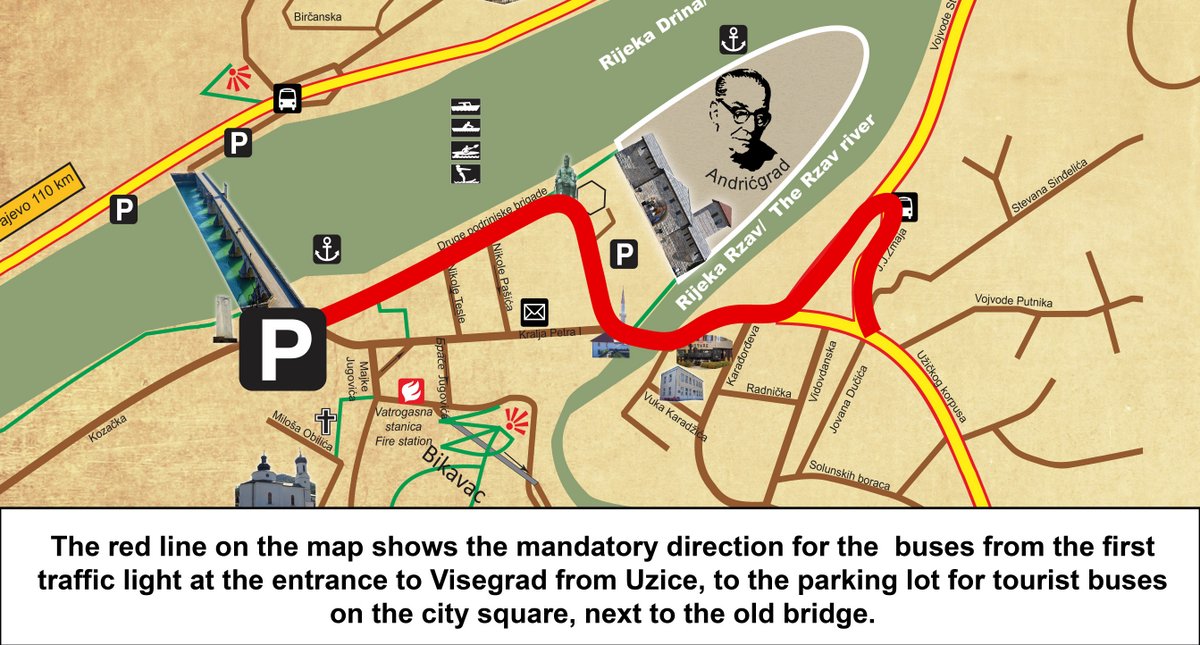 Parking space prices
The price for the cars is 0,5 KM (0,25 EUR) per hour and 3,0 KM (1,5 EUR) per hour for buses.
Daily ticket is 5 KM (2,5 EUR) for cars and 15 KM (7,5 EUR) for buses.
There are electronic parking payment slots, or cash payment at parking service stuff.