Kayak and SUP rides, hiking tours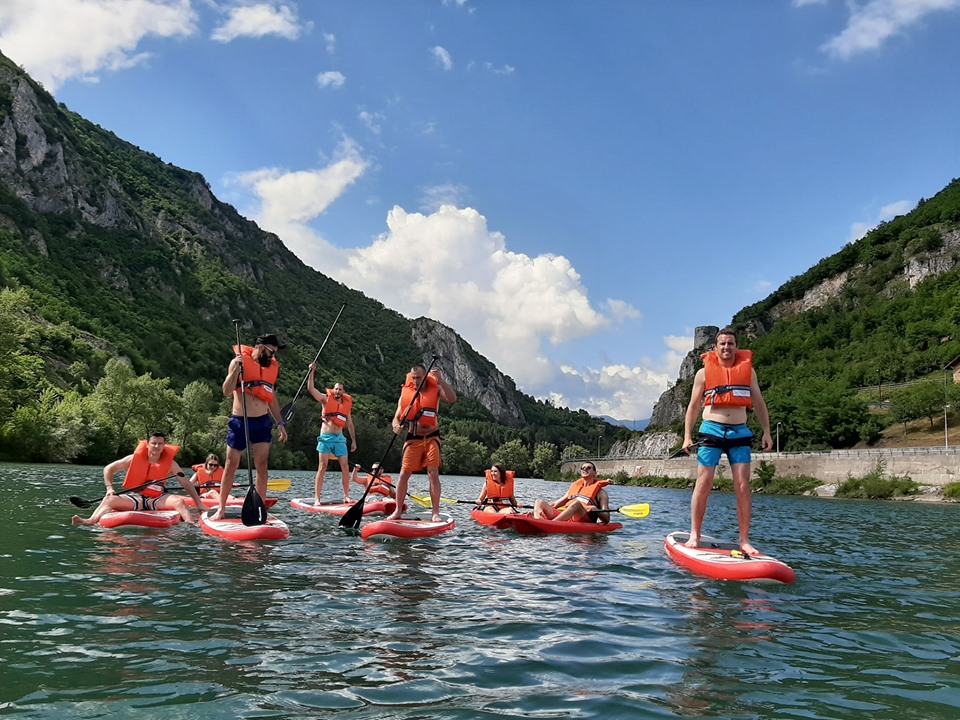 1 on 1 with the Drina river!
We are Canyon Adventures – Center for Active Tourism in Visegrad. These are our tours and adventures that you can experience with us by kayak or stand up paddle board:
~   Kasaba city tour under the 500-year-old bridge on the Drina river (1.5h)
~   Adventure to Stari Brod (6h)
~   Ultimate two-day adventure through the Drina canyon (48h)
~   Trip to the Upper Drina Lake with swimming and sunbathing at the mouth of the Lim river (4h)
~  Hiking tours around Visegrad (2h – 6h)
If you are passing through Visegrad on your way to the Montenegro coast or to the Croatian Riviera with your friends or family, come with us and experience Visegrad from the water!
Let the stream take you through the arches of the famous bridge on the Drina, kayak with us to Stari Brod with the possibility of organizing a barbecue and taking big additional vessel for the base which will definitely turn your adventure into an all-day-long expedition along the Drina river.
For the bravest, we offer a two-day adventure through the 30 km of the Drina canyon!
Call us and we will turn your trip into an adventure you will never forget…
More info:
www.kanjonadventures.com
facebook.com/kanjon.adventures
instagram.com/kanjon_adventures
Google Map – CAT Kanjon Adventures
.
☎   Book your tour: +387/66-324-876 (SMS / Viber / What's app)